Making Of: Trusted Chronicles  – an autobiographical novel by Anna Bondareva, where each chapter reflects the reality, the heroes of which are directors, producers, actors, artists and musicians.
All of them are intertwined in a bright kaleidoscope of backstage happenings. A frank story about how live those who let cinema art into their everyday life.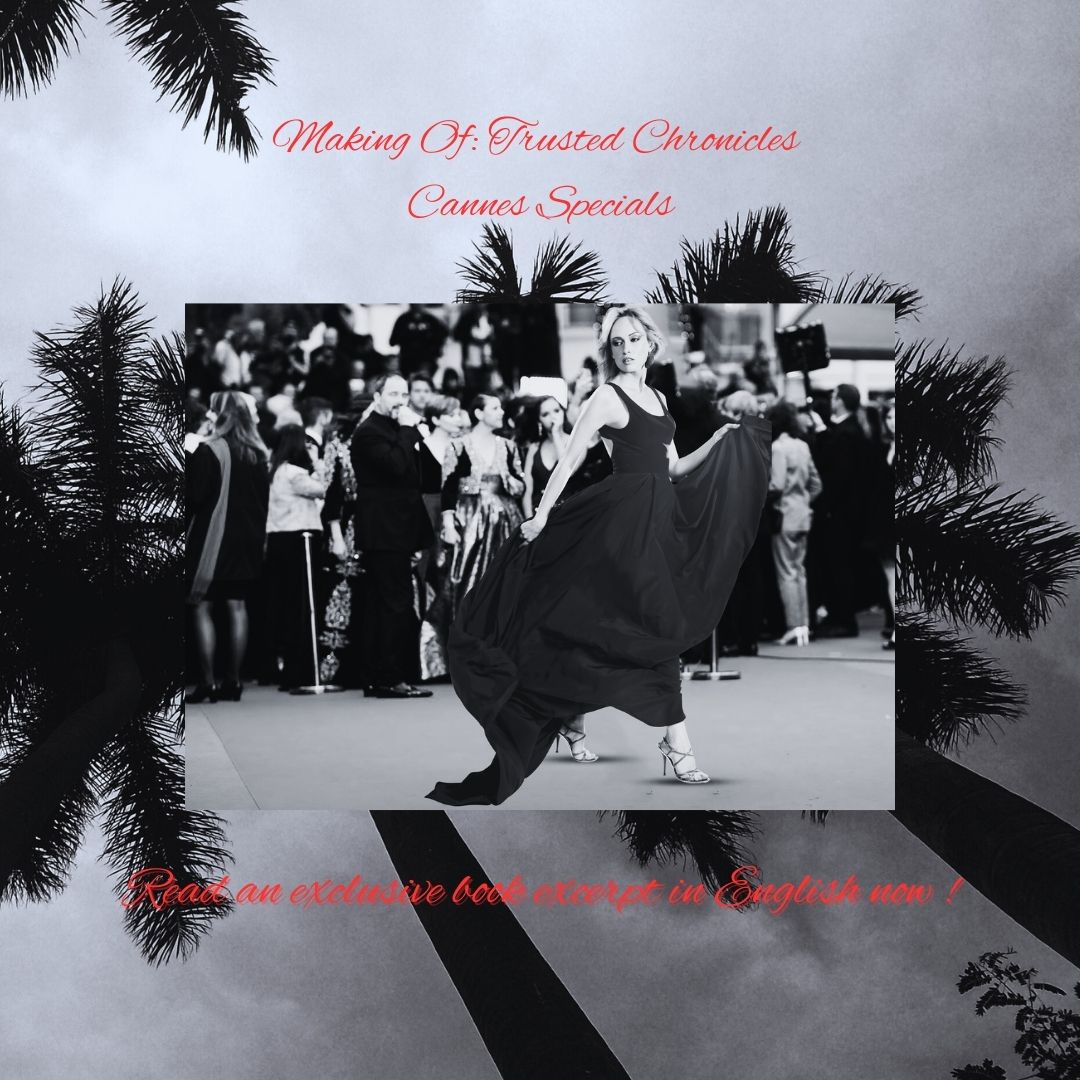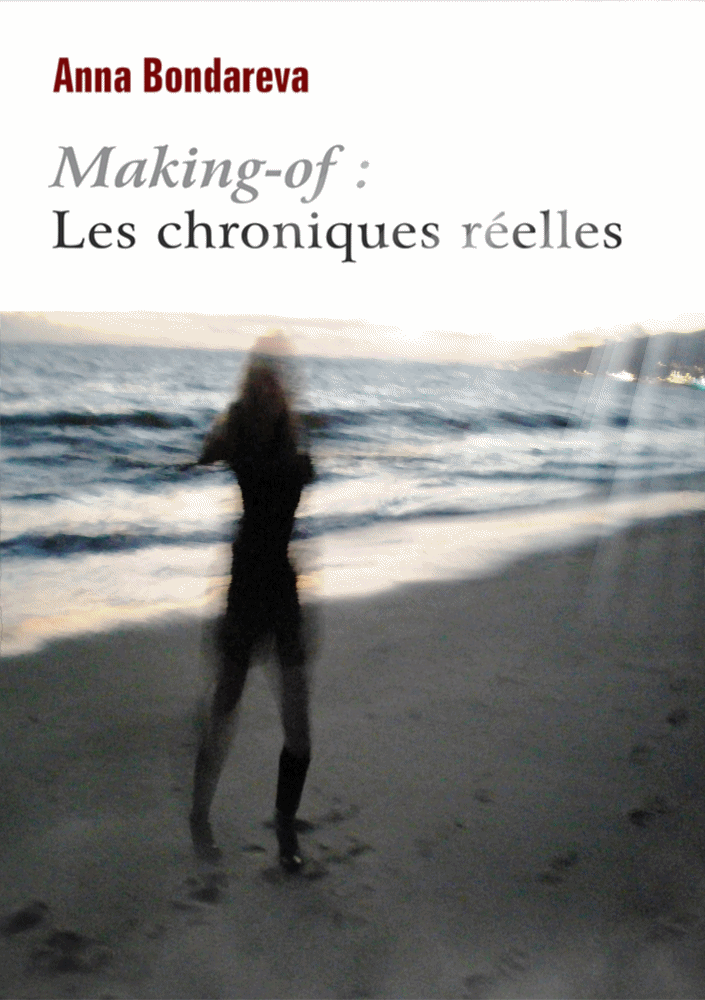 Only Lovers Left Alive1
At the end of March, I traveled from London to Paris by underwater train through the Channel Tunnel for the opening of the art fair at the Grand Palais, at the invitation of the director of the annual fair «Art Paris» , Julien. It was Russia that was represented as an honorary exhibitor. Dozens of galleries from Moscow, Saint Petersburg, Rostov-on-the-Don and Vladivostok have been installed on the central plateau. In total, nearly 90 artists were presented at the exhibition to familiarize themselves with Russian art: artists from the diaspora of the 1920s-1930s, anti-conformists opposed to the culture of the USSR in 1960-1991 and representatives of the contemporary Russian scene, popular painters in the West. I met Jo, with whom I was friends, before his appointment to Moscow as cultural attaché at the French embassy. Jo financed an album of re-recorded songs by the group «Kino», «Le dernier des Héros», which was released in France in April 1989. Jo said he had several songs from that recording that no one ever heard. He also made a documentary about the Soviet rockers who arrived in Paris the same year, but the film was banned by French television because at a reception at the Paris City Hall, the soloist of the rock group «Auktyon», Oleg Garkusha showed his buttocks to the Minister of Culture Jack Lang. This scene was in the film on a video tape that we watched under the personal supervision of Jo, at my home, Rue Lepic.
The future diplomat was passionately in love with Margot, a French gypsy of Polish origin, whom he wanted to take to Moscow. The adopted daughter of the oil tycoon, in the middle of a party, rushed out of my apartment. He chased her through Place de Clichy until she disappeared into the subway. Jo asked me to speak to the girl, but Margot categorically refused; she was in love with the Russian artist-painter Alexei and waited in vain for signs of reciprocal feeling from her. I became the godmother of her first illegitimate son, whom she had with a student at the Sorbonne. The baptism of the six-month-old baby took place at the Russian church on Daru Street, on which Margot herself insisted. Jo changed a lot after his high appointment, and we only met once for a coffee in Moscow. Margot gave birth to her second son of a former French model and actor who played in one of the "Emmanuel" films, and she went with him to live on the island of Ibiza.
– Tomorrow is April 1.Would you like us to celebrate this "fools day" together? Sarah and her husband lived in Paris for a long time. Her husband was a journalist and she was a fashion designer. We agreed with Julien to do a photo shoot at the Grand Palais, and he organized everything for that purpose. Although the young photographer from Riga was very nervous and unable to concentrate for a long time, she made good photos. I rented a comfortable apartment on Rue Saint-Georges and, in the evening, I walked in a small convertible on the quays of Paris, the city I loved, listening to classical music. Driving a car at night relaxed me and helped me tune in on my Tonal2.''Ordinary people only see what is happening on a rough plan on planet Earth. But almost no one has the slightest idea of what is happening on another, more subtle plan, sometimes called the spiritual plan''3 , – I thought about the conversations with G. and thought about the importance and the great attention he gave to the subtle plan in everything. The alchemical transformation was necessary; the birth of a butterfly is never without pain and trouble.
I felt that the existence in the old frame, in the foam of past days and outdated ideals – all this no longer corresponded to the new rhythm which pulsed clearly inside. During the Cannes Film Festival, moments of silence are rare. As a general rule, in the neighborhood of the palace of the festival and before the diffusion of each film, we hear the mysterious music of the French composer, a contemporary of the Lumière brothers, Camille Saint-Saëns, «Aquarium», one of the musical pieces of the cycle The Carnival of Animals". In the official selection of films in competition that year, I was only interested in one film, that of the American, Jim Jarmusch. I arrived at the last moment for a few days as the director from London with whom we worked, offered to meet us and discuss a new project. — Ma'am, it is customary to wear evening clothes and high-heeled shoes for evening sessions! The red carpet guards, for a minute, wouldn't let me in. I came to the screening in comfortable sandals and a long velvet red-black gothic coat and, probably, I too stood out from the cutthroat crowd. — Well, it's Jarmusch's movie, what we're talking about! Without taking off my sunglasses, I put out my cigarette and climbed the steps without paying attention to the security guards.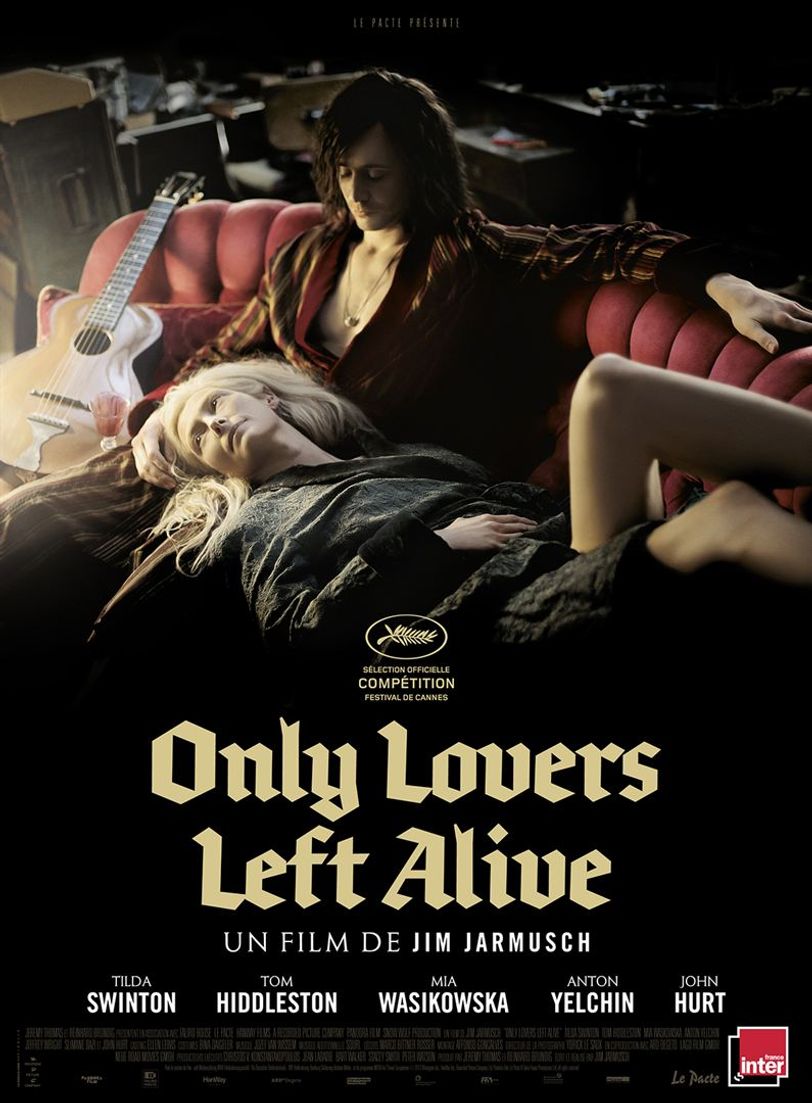 Two years later, I went to Italy to make a pilgrimage to Bari, to the relics of St Nicholas. One can read much about the miracles of this saint, and the unimaginable miracles that have happened to me probably deserve to be described in a separate book. I knew I had to go there and I made this trip despite numerous obstacles to Bari, to the relics of Saint-Nicolas. There was also a magical transition from one body to another, without which I would not be able to write these columns. By car on the way back from Bari on the Adriatic coast, I stopped in the ancient town of Vasto to take a lunch break. I accidentally entered the church of Saint-Antoine, at the entrance of the medieval quarter of the city. Without a map, an inexplicable feeling led me there – the premonition of a miracle, as in a fairy tale when the hero is about to find a hidden door. A snow-white dove hovered under the painted arches in a silent and absolutely empty temple.
Notes
1]  Only Lovers Left Alive is a fantastic film directed in 2013 by Jim Jarmusch based on his own screenplay. The film was selected in the official competition of the 66th Cannes Film Festival for the Palme d'Or.
2] The Tonal is, in the mythology of the Indians of Central America, the magical double of man, appearing with his birth and having a close spiritual link with him. Man and his tonal have a common destiny, which is what differentiates him from the guardian angel. Most of the time, the tonal turned out to be a jungle animal, for example a fox or a jaguar.
3]  «Quotes from Master G.», page 146, edition «Tradition», Moscow 2015
Once Upon A Time in America
I arrived in New York the same year 2001, on Halloween, October 31. This time, I arrived by plane from Dallas where I had a small order for customers from Texas, who paid well enough for advertising for cotton clothes, unpretentious and comfortable. I was housed in the neighborhood of Greenwich Village , famous for its legends, but I guess the most interesting ended up there with Jimi Hendrix . The first nights I could not sleep at all. The street noise kept me from falling asleep and in addition something inexplicable was hovering in the air. It was not smoke although sometimes you could see and breathe dust mixed with ashes.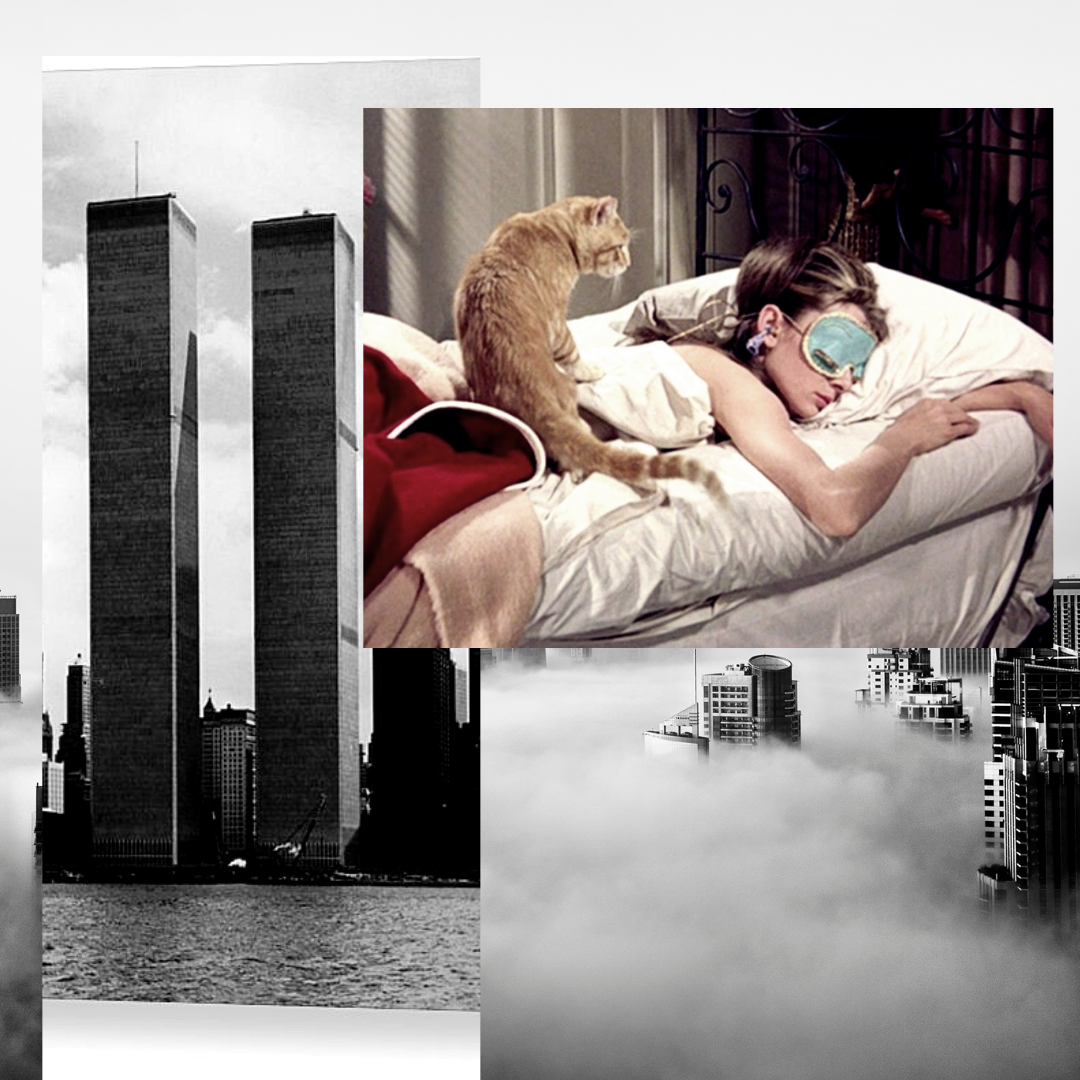 It was something inexplicable – empty and dense at the same time, frightening by its infinite darkness. It was probably not easy for me to understand right away what happened in New York on September 11 as I flew to New York for the first time. And as I walked the streets of Manhattan, I definitely knew another New York. The world Time has been divided between "before" and "after" the attacks of the Twin Towers. Already in Dallas I had a very strange feeling and that night I spent before the shooting, can without hesitation, be qualified as metaphysical and initiator, a night of initiation to the egregore of «Uncle Sam». I was experiencing both asphyxiation and languor attacks, fully understanding that no doctor would help me. I knew I just had to wait, hang in there till morning! The next day, I was taken to the shoot in a huge limousine in the deserted streets of downtown that I had no desire to leave. And now we were walking down the street, where President John Kennedy had gone. For a second I got lost in my thoughts about everything at once, as I often do.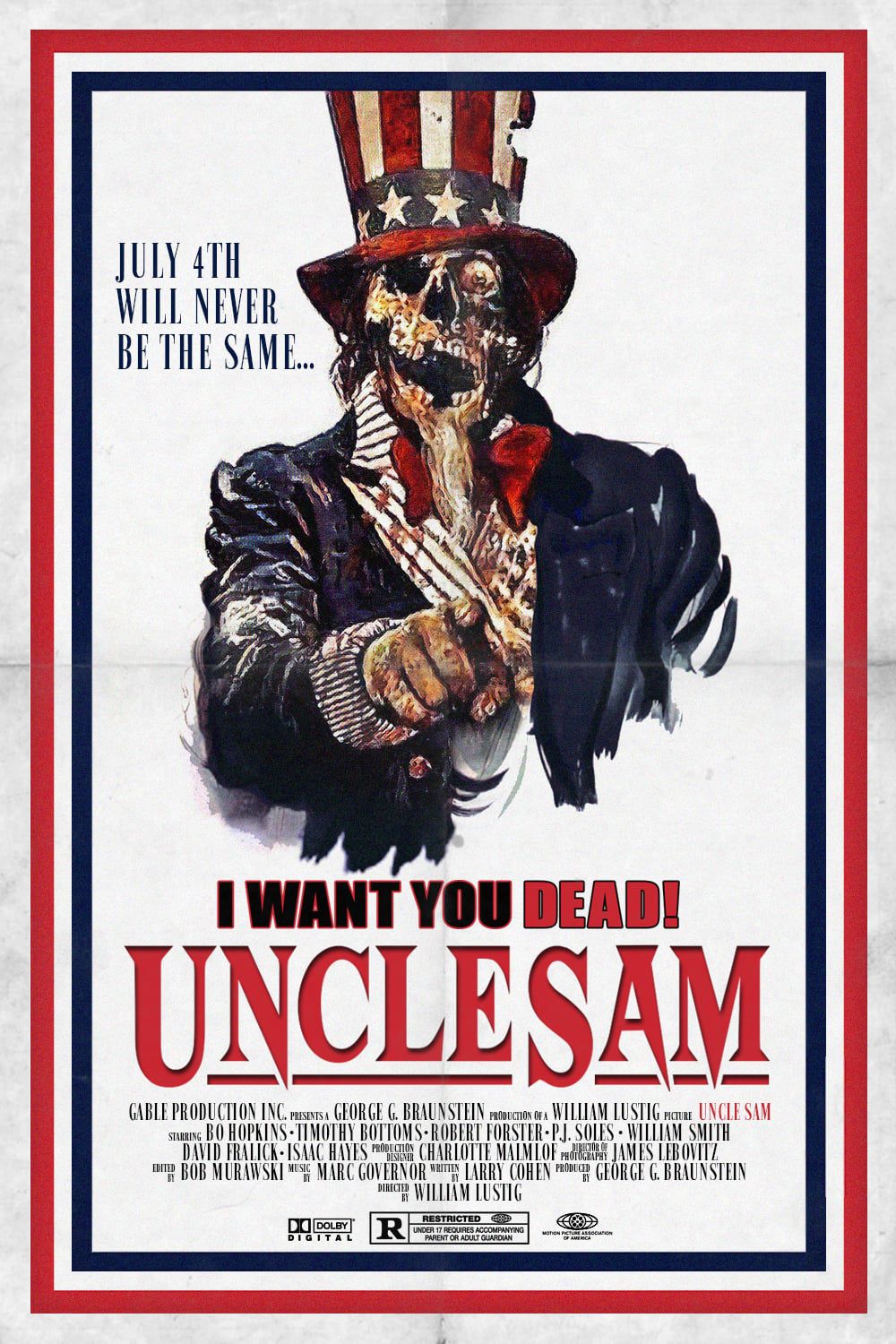 Throughout my life this "walking" meditation has been and continues to be a kind of magic wand. This is what helps me to disconnect from reality and not let it penetrate into my personal space, into the subtle inner labyrinth and to keep the right degree of detachment from the surrounding world. The driver suddenly starts a conversation by interrupting the arrival of my mental storm. — It was on this street that the 35th President of the United States was  attacked, following which he died on November 22, 1963. Now, years later, I realized what had happened to me in Texas. I have a special ability to penetrate the astral of places and to feel the density of past events. The emotional layer, woven by the sufferings and emotions around this place, was hanging over Dallas and had been particularly felt after a sleepless night because of jet lag. I really wanted to finish the work day faster and get on a plane to New York. I probably wanted to experience something new and verify the truthfulness of the legends associated with this place. The scale of the disaster was difficult to grasp. You could only feel it, soak it in, like sunflower paper absorbing an ink stain, and blend in with the pain to several degrees, which America seized in autumn 2001.
I spent five weeks in New York but I couldn't get a good night's sleep. The insomnia was exhausting me. During the day we had to go to castings and auditions because there were far fewer shootings at this time of year. When I was approved for the lead role in a diamond commercial to be filmed by the son of legendary Ridley Scott , the one who made «Blade Runner», the agents and the lawyers met the administrative problem with my papers by putting it on the account of the current situation and the hardening of the immigration policy. Apart from a big salary, the stakes were considerable: a breakthrough on the big screen because viewers would see the clip in the movie theaters during an ad before the screening. I was under the impression that it was not "random" and that someone was trying to organize everything so that this good job would go to someone else. After what happened, I no longer had the slightest confidence in the officers or even in the situation in general. I jumped at the first opportunity and left New York to fly to Barcelona for a shoot.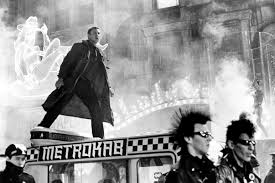 Then I had no desire to go back to New York and it was only ten years later that I came back for the premiere of a British film at the Tribeca Film Institute, in which I had the lead role. The most significant event in New York City in 2001 was a visit to Sergei Rachmaninoff's rehearsal hall located in the Steinway grand piano store across from the famous Carnegie Hall in Manhattan. I had to prepare the winter exams at the Conservatoire de Paris and the program was very busy. I had music notebooks with the works of the French impressionists on me, but when I went up to the first floor and found myself in the office of Sergei Rachmaninoff, I understood that the closed door was not a real acoustic barrier and that as soon as I started playing, all employees present at their workplace in the store would listen carefully, which I did not want at all, because the program was not yet done well enough. I spent two hours there, almost without touching the instrument, simply enjoying the atmosphere.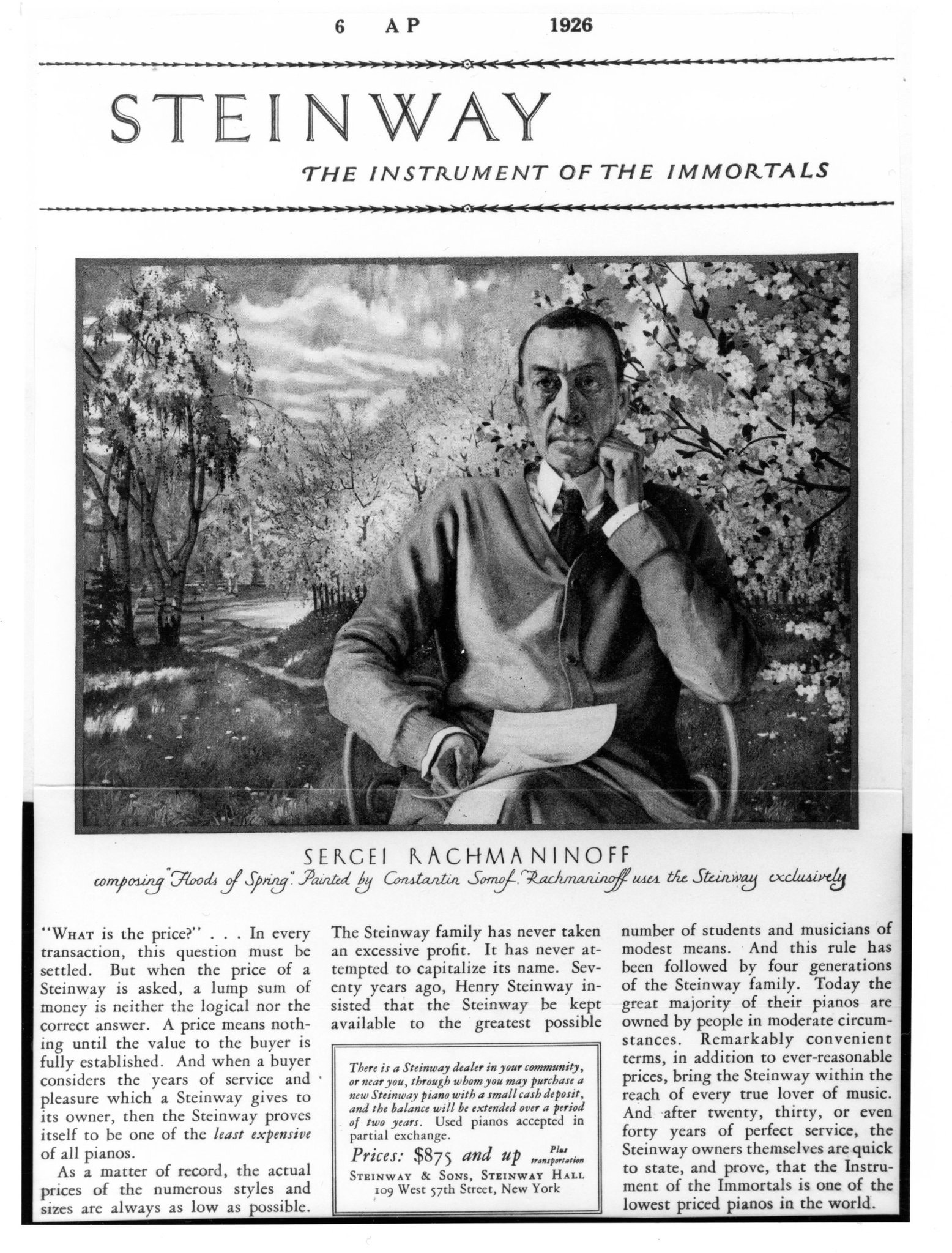 «The most important thing is to finish the script, the rest will go by itself», – I used to think that all the time, every day. I was beset by doubts. In giving meaning to a fleeting action, to a fortuitous phone call, to a brief encounter, I was convinced that it was Providence that led me to the inevitable triumph and that all the higher forces were on my side. They were the ones who absolutely had to appreciate qualities such as dedication and daring, and above all, absolute disinterestedness because they were the great shrines such as music and cinema!
When I went to Paris I thought a lot about what made me make incredible efforts over and over again, but I couldn't do anything else: my agent would often send me scenarios that I just didn't like. In general, the proposed roles were clichés: prostitutes from Eastern Europe or post-Soviet secret agents. I moved from Paris to London, but the situation did not become simpler as predicted by my film agent Lambert.: — Dear Anna, — said George, — in my youth I lived many years in London when I was an actor myself. Having moved from Brussels, I encountered a lot of problems. There are so many varieties and peculiarities of language accents that even English actors can hardly get away with it! Counting on a miracle is reckless. The best roles will be for the English as at home, in Paris, for the French! A Russian girl cannot become «Amélie» at once!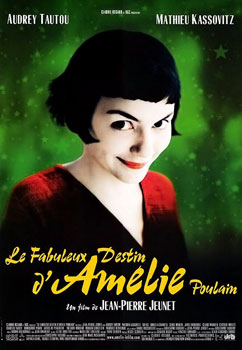 Yet it is just that – a miracle – on which I count all my life and on which I can live and breathe. A deep love for cinema was given to me by Andrei Tarkovsky. I wanted to be in such a cinema. Every time I watch his films, I find material to think about. And now, many years later, after these events, when in my life the place and the time to write these columns, I dreamed of the director who died a long time ago. I dreamt of Tarkovsky two nights in a row. Our long conversations were incredibly realistic because in a dream, reality is different, time shrinks, minutes expand into hours, death does not exist in the usual sense, all facets fade away and only the afterlife has meaning. There, one can move freely at any moment of history provided one manages to remember it in the forgetfulness of the night.
 Solaris (1972 Film)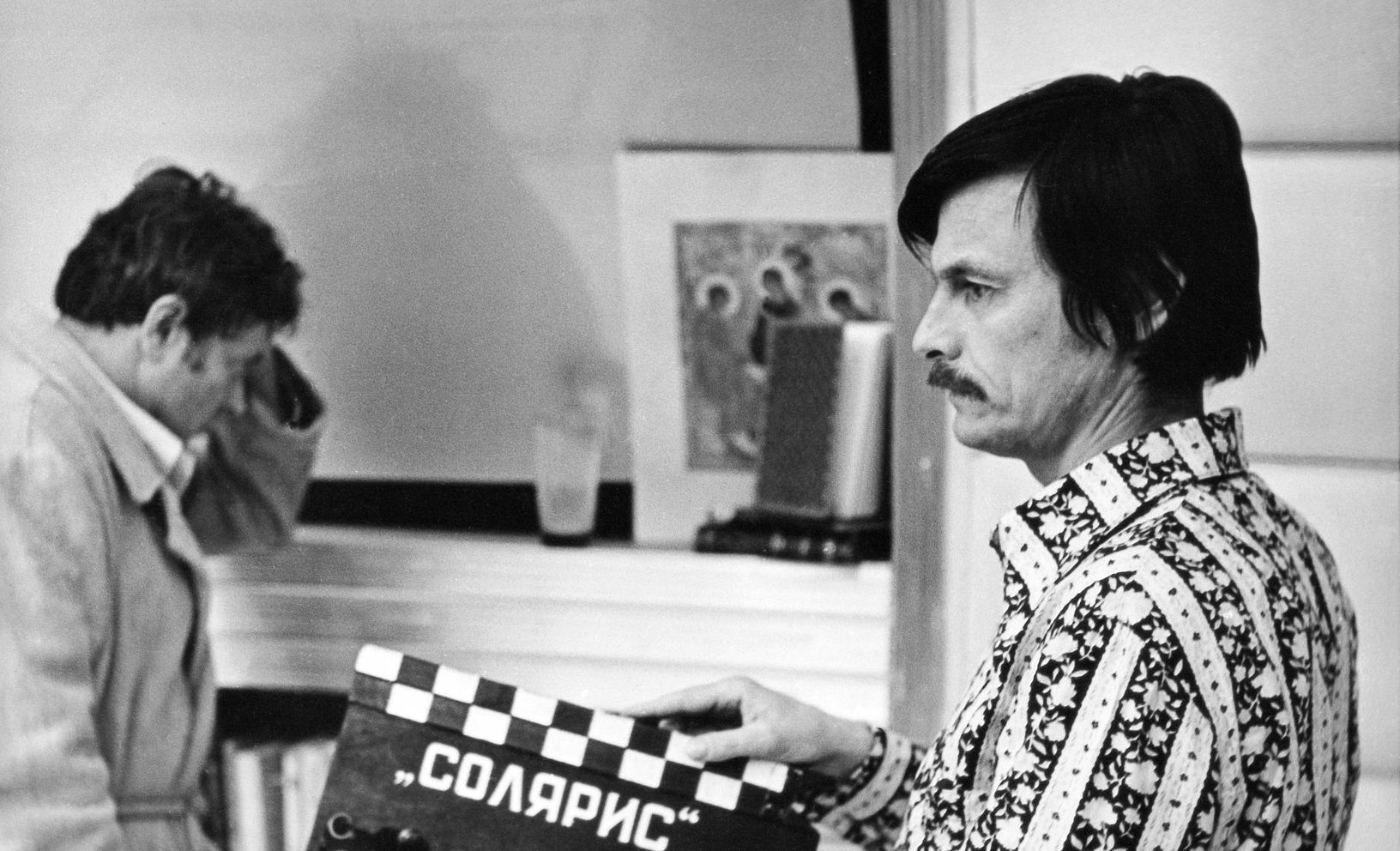 Donatas Banionis with the filmmaker Tarkovsky on the set
A Magic Hat
Boris told me that he would go to the Cannes Film Festival and that it would be nice for me to come and meet his Moscow producer. I started preparing for the festival and rushed to Lafayette Galeries to fill in the gaps in my summer-spring wardrobe. I got lucky and bought a beautiful hat. It reminded me of a magician's hat, the golden threads were woven into its thick canvas and when I saw it on the counter, I felt its magical effect and I just couldn't miss it. Freedom is a divine gift for man. His breath is felt during a journey and I love trains! The TGV to Cannes starts from the train station Paris -Gare- de- Lyon where there is the very famous restaurant «Le Train bleu». This is where the fateful scene of the film «Nikita», where the young girl, the new special agent, performs her first mission. And for me, the 2004 Cannes Film Festival became the first official business festival.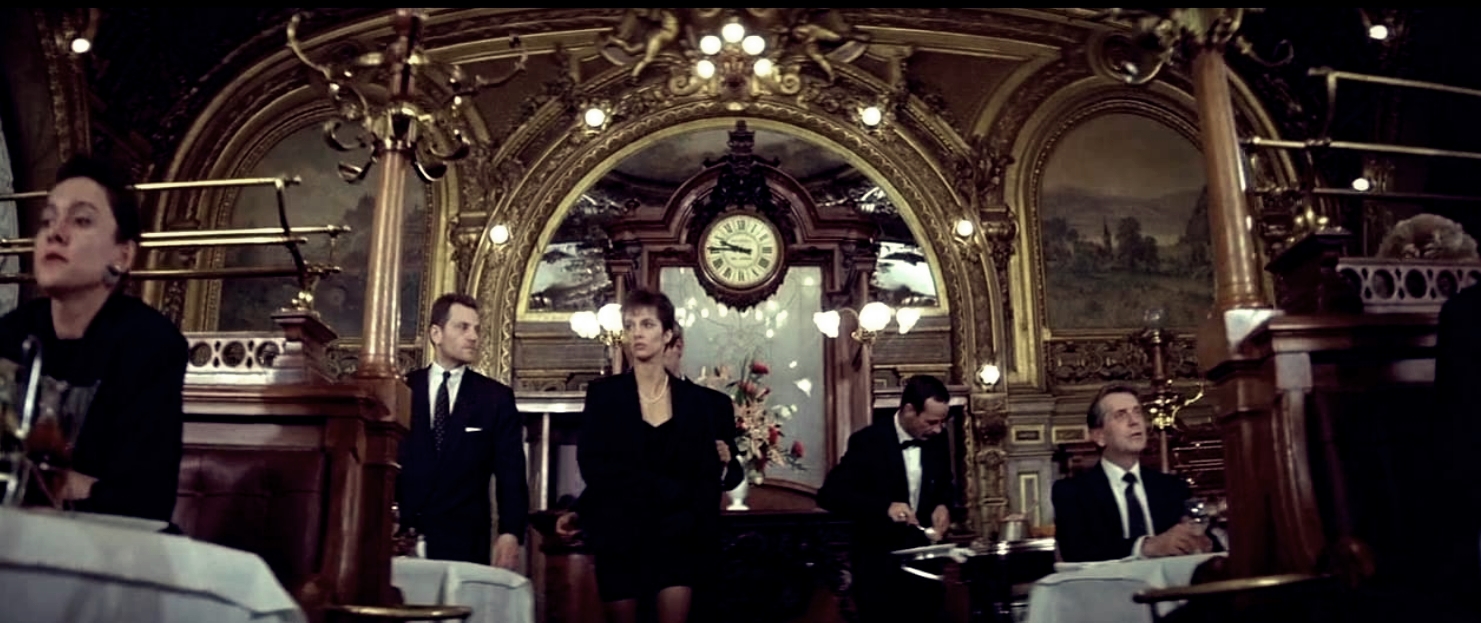 At film festivals, all train trips on the Paris, Cannes itinerary are special. And this time too, I found myself in the same car with the famous Georgian director, screenwriter, actor and composer, Teïmouraz Bablouani. For some time, Teïmouraz had been the director of "Georgia-film", the film production studio located in Tbilisi, and he narrated how things went with the cinema in Tbilisi. He came to France to visit his son, Gela, who was also in the cinema. At Cannes, during the festival, everyone always has things to do, and we agreed to call each other after the festival, when the passions would dissipate, and to find ourselves in a relaxed atmosphere, in a comfortable place somewhere in Paris, to discuss opportunities to work together. I knew Teïmouraz liked me – my new magic hat must have worked for sure! When I arrived at the hotel, in which we agreed to meet with Boris, it turned out that there were no more rooms available. This was to be expected, as it is very difficult to stay in Cannes and its surroundings during the festival. When I went to Cannes, I naively thought that if I was invited, then I should be accommodated as usual. In addition, the producer came with his wife and instead of discussing the possibility of implementing the project, he spent all the free time with his family.
– You should come to "Kinotavr" in June – said the producer, — Everyone is going, and there will be time to talk more about it. I had to spend the night in the hotel room with Boris and Alexei. The young directors came to present their first joint film selected for Un Certain Regard section. They kindly offered me to stay in their room, while they went to sleep on the balcony! But who sleeps at the Cannes Film Festival? ! After dinner and a walk on the beach, we returned with precious provisions to our hotel room. We all drank a lot.
During the day, we mixed all the drinks, from martini to cognac. However, the amazing thing is that no one was drunk! It is a state of the festival, like a drug, where all the air is filled with fluids of happiness, woven with emotions of multiple facets that overwhelm the participants of the party. And then I was saved by my hat! He created a kind of cocoon where I felt safe and I could not be assailed by unwanted thoughts and doubts, such as: But how can you drink so much! What will be left of you? And what about the conveniences that must be observed by a young girl, a young actress? I was not worried at all, I just felt good. The situation was similar to that of the plot of the film "Jules et Jim", where the heroine did not know who to give preference to. At one point, we found ourselves alone on the balcony with Alexei, and he wanted to kiss me, but I saw Alexei for the first time and I made him understand that it was not the right time for a first kiss.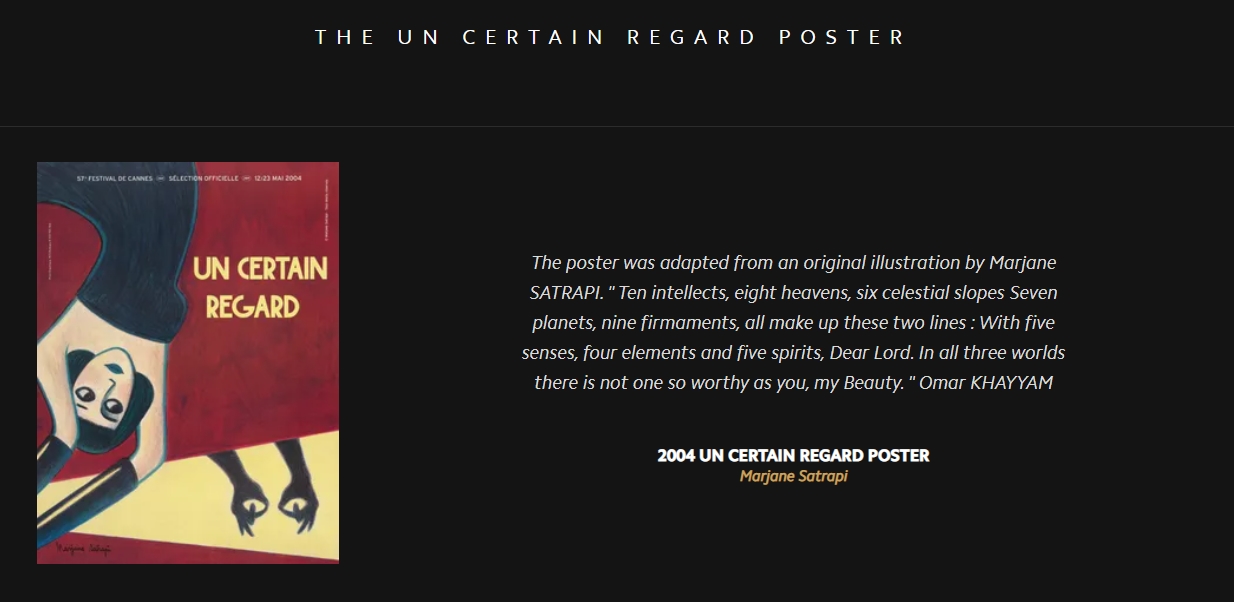 Then Boris felt bad and asked me to come and see him in the bathroom. There was silence. He looked at me tenderly and didn't know what to say. Everything became clear to me, but I knew the situation, I knew that Boris was married and that children were waiting for him in Moscow, which also meant that our common work was threatened. The scene was heartbreaking and I had to say no to both of them. By letting the two directors empty the minibar, I went to bed without taking off my evening dress.
Back in Paris, it was necessary to invite Teïmouraz somewhere. What an absurd idea to take the director to a barbecue at Mrs Rose's country house. Madame Rose's house was known in the Russian community of Paris, for it often organized salon evenings. It seemed like that was exactly what we needed, and we expected to have a good evening.
The valiant Dutch knight Mario has offered to be our driver. Mario played guitar very well, and even the rock diva Jeanne Agouzarova, who often went to Paris, had views on him. Mario was free and ready for adventure. His old Volkswagen Passat was in good condition and Teïmouraz, a man of opulent shapes, could easily sit on the front seat. It all started as in classic horror movies. Madame Rose uttered warm toasts for the friendship of the people, and the wine flowed. Then we started dancing and then something unexpected happened. Suddenly, the mistress of the house, Madame Rose, a well-tended middle-aged woman, turned into a furious beast. In a crazy dance, she leaped on Teïmouraz in a passionate embrace. It was very embarrassing, because the original program did not provide for excess. The evening was ruined, and instead of a subtle creative exchange of ideas, we had for dessert a coarse thing from a commoner. Teïmouraz had to return to Tbilisi the next day and he asked to call a taxi. Unfortunately, we did not see each other again. A year later, the film 13 Thirteen by Gela Bablouani was released. It was noticed by Hollywood who bought the script.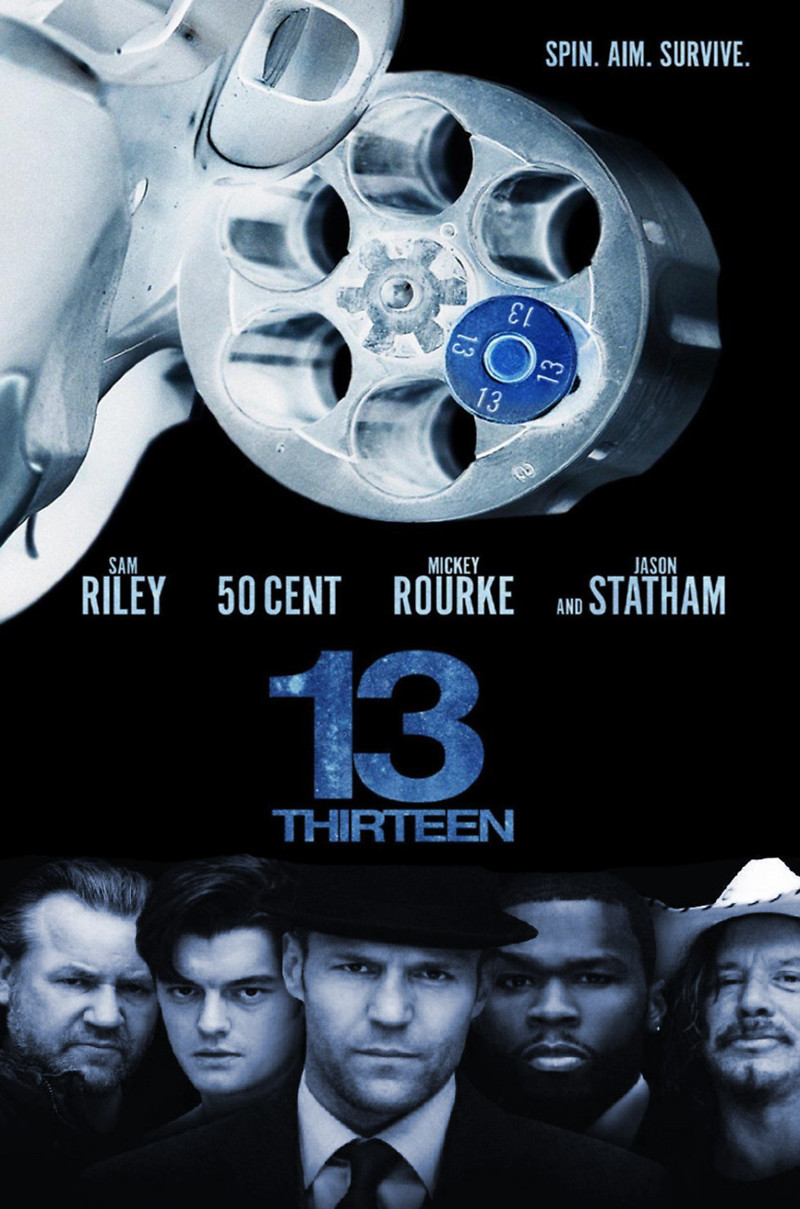 The Archangel
When I got off the train at Deauville station, a local archangel-tramp approached me and offered to accompany me to the city centre. The decision to come here was made in five minutes this morning in Paris. After five difficult months with my family, I missed France so much. Now I really wanted to be satisfied with the wind of the ocean and the freedom that we feel so much in Normandy. The archangel hastened to remind me that it was September and that the American film festival was in full swing. The tramp suggested that I should instead settle in the five-star hotel «Barrière le Normandy» where all the participants are usually housed. The street saint, to my surprise, was very well informed and said that this year at the festival special guests were expected – Mick Jagger and the Irish Pierce Brosnan.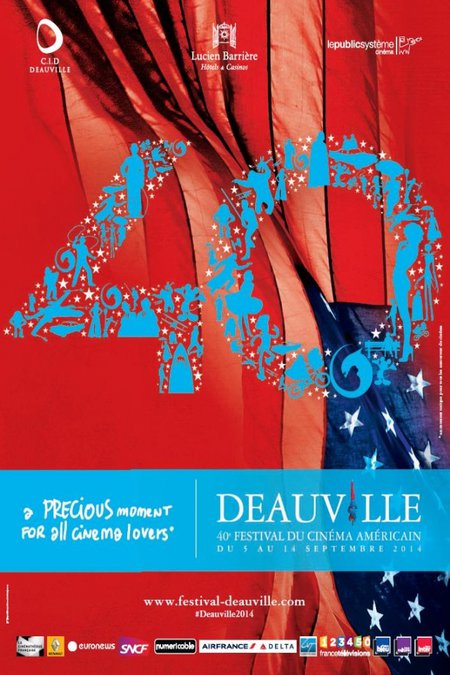 This hotel left me many good memories, because it was there, surrounded by visagists and hairdressers, that I prepared for my first wedding. At that time, after several years of wanderings, I knew again that it was in France that I should be now. Without letting the slightest doubt enter I remained in a certain euphoria at the idea of having found a home. It was in France that I felt safe at home. I was followed by a journalist, who heard my name when I presented my papers at the hotel reception.
— You toured with Thierry Klifa , I recognized you. May I have your autograph? It was easy to find a superb hotel room, all you had to do was introduce yourself as an actress! However I did not come to the sea for this and I did not intend to participate in the film festivities. Perhaps the Lord has sent his messenger in the form of a tramp to find me there, at the heart of events, and to compare my new state. I do not know. Saying "I don't know" and indulging in the will of God, completely, definitively and irrevocably. This is what is most difficult for an intelligent, thinking, decent, important, aristocratic, a good family man, a successful upstart, a crude obscene character or a perfect lover – this list goes on and on. What happened to me during the past year, before coming to Deauville, can be expressed with a nice word – initiation. The deepest initiation to which a man prepares throughout his conscious life is initiation to Death.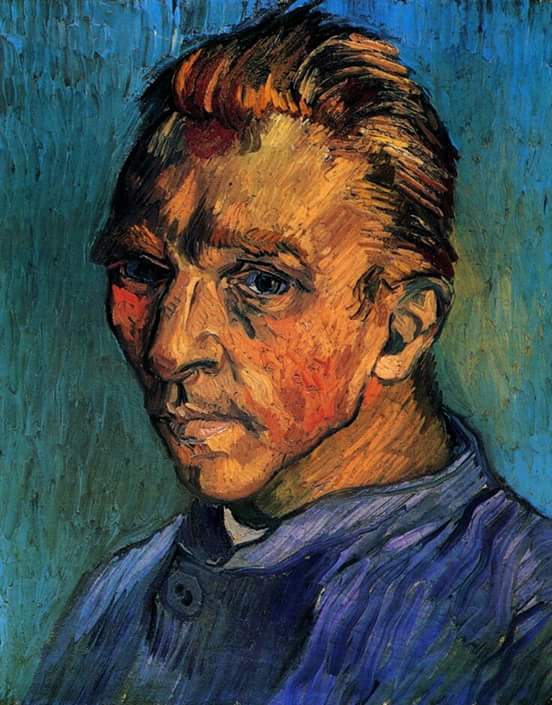 If we start to think about it every day, even for a second, for a moment, then slowly, little by little, life presents itself in a completely different perspective: unimportant things become the most important details, and every minute and second becomes the rarest diamonds that sparkle in the sun offering all the colors of the rainbow. There is also an initiation, which I dare to define as God's abandonment. If a person ever relives that and stays alive, then it's a great gift. She can never be the same again. It's like resurrecting regenerated from hell and finding yourself on Earth with new qualities. From now on she will never return to her former state, not in this life. These new qualities are gradually revealed, sometimes suddenly, you just have to remain open-minded like a child and not doubt anything. The only thing is that it is better to hold your tongue. Otherwise, you may end up in the nearest asylum! Once, when I tried to describe my moods, although I feel that this expression is far from reality, a friend, who recently graduated in psychology and managed to open a practice in Paris, told me:
 — You mean like Van Gogh? Just look at the works of the great painter to understand how his inner world works. The predominance of the yellow colour is a direct proof of sincerity and joie de vivre, of belonging to the light. Van Gogh's case was examined by those who envied him deeply, quite simply. The doctor he was seeing was an amateur painter. Being jealous of the dead is amazing! It happens much more often than one can imagine. It is not jealousy for success or material wealth. We envy energy, we envy inner freedom. To this day we envy Joan of Arc for her courageous open heart, Mozart for his unmatched talent, Gogol for his veracity, Mata Hari for her charms and Jesus for His ability to love, we have always envied God himself – the petty bourgeoisie is envious of everything. As it says in the Second Book of Paralipomenes :
«He who, abandoned by the Lord for edification, knows how terrible it is, will also know how sweet the grace that comes. The Lord is with you, when you are with Him and if you seek Him, you will find Him, but if you leave Him, He will leave you». In the elevator, I met Linda. This girl was willing to do anything to have roles in the movies. If it's a dream, then so be it. And she is right to go to the end, to the exhaustion of vital forces. Despite all the difference in the soul organization of each individual, what brings us together and brings us all together is the future Great Initiation. If you keep that in mind, it becomes very easy to communicate with anyone. Once I was in my room, I went down to the hotel piano bar to assess the situation. I didn't have any fancy outfits with me, so I had to rely on the casual style of the «sporty chic», so popular in Hollywood.
«I'm going to improvise» – I said to myself, I didn't even have lipstick on me.