Made in L.A
When a person is told their [sic] "acting Hollywood" that means the individual is acting bougie or acting like they're better than a person. Usually the slang "Hollywood" is said by individuals from NYC. And it means that a female or male is acting brand new like both individuals didn't grow up in the SAME ENVIRONMENT (Urban Dictionary)
The auditions took place and I was called for an interview by an American agency. "Darling! You see, here, in Los Angeles, it's common to smile all the time and tell everyone how successful your career is! So, please, smile all the time and don't forget to show your beautiful teeth, talk about yourself but only from a positive angle; you can even make something up! Is that 'OK' with you?" I was invited to come to Los Angeles, Hollywood. On the other hand, in France, it is not in vogue to be friendly –as the French agent Denis told me: "An actress is one of the most coveted women! We must seek her out, desire her; there should be a sealed secret wrapped around her entire existence. One should learn about her from others. I have never heard such a discourse before. It was not easy for me to smile stupidly, for no reason; I am more of a supporter of a Parisian moody behavior. Still, you should give it a go!"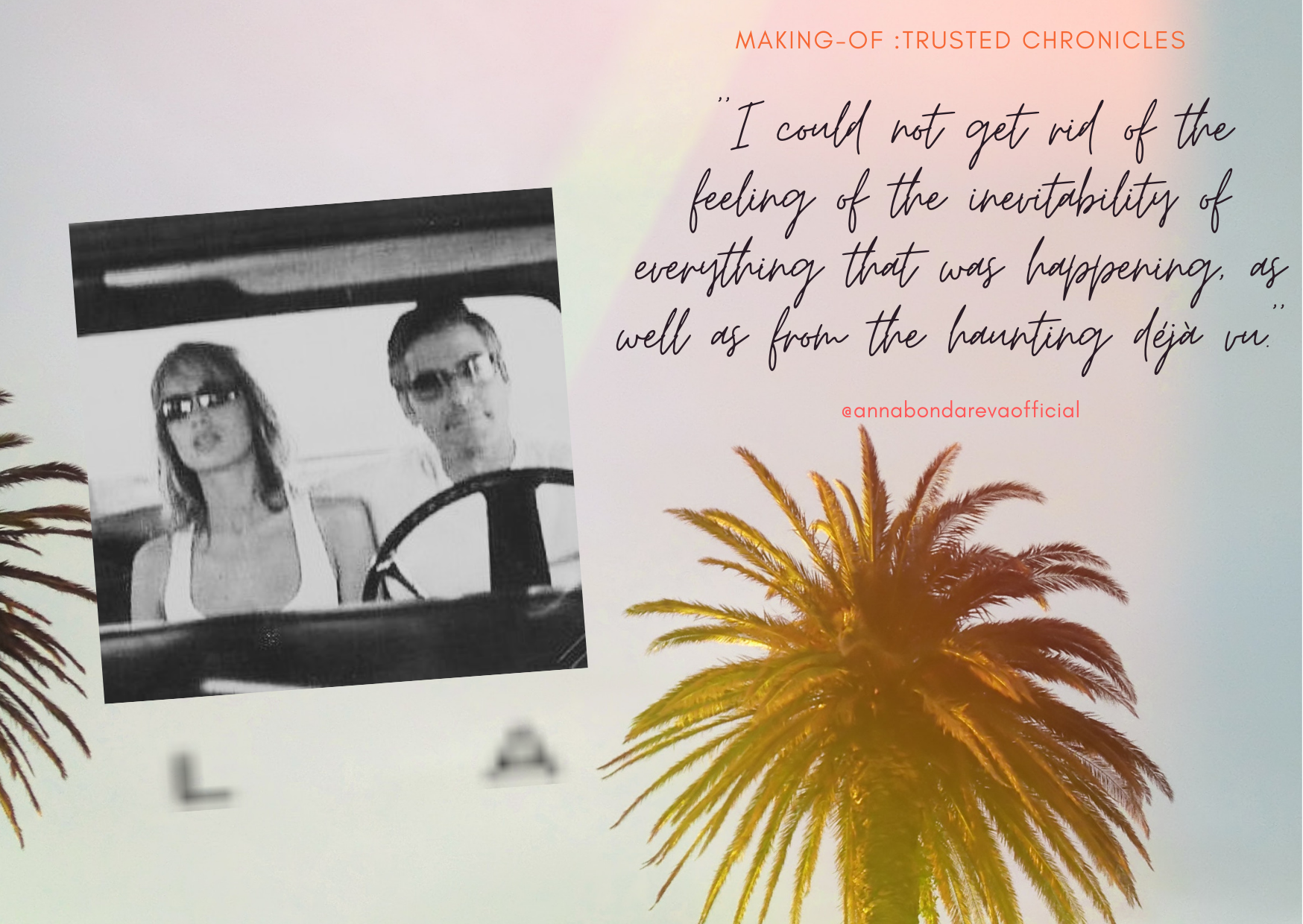 I liked this idea because apart from 'going to casting' auditions, I was planning to meet Edward, a Hollywood film distributor, to speak with him about my project. Upon my arrival, I was put up in a spacious house on Sunset Boulevard, not far from the office where the artistic agency was located. I had to rent a car to attend appointments and for personal use. In LA, even picking up a pack of cigarettes from a nearby store requires a car. No one walks. I don't know why but I purchased Stendhal's novel "Le Rouge et le Noir" from a nearby bookstore. I was completely immersed while reading it. In fact, so immersed that everything that was actually going on around me somehow rescinded into the background.  After a long day behind the wheel I stopped to take some aspirin because I hadn't been feeling well for couple of days. I saw a Jeep appear behind a bend. Like an enchantress in a fairy tale, a gypsy, Lolita, appeared at the right moment and avoided a collision with a car as she blocked the road by her presence. She called out to me. "Yes, young lady, you do have a serious flu, it's not a cold. And it looks like you need a different kind of medication. Come with me to my place, it is right here! I have exactly what you need right now." It was impossible to hide anything from Lolita. Like an X-ray, she could see right through you.
The former soloist and gypsy "Romen" theater performer had lived in LA for sixteen years. The gypsy mafia sent Lolita to California with her little boy, her only son, in the early 1990s. For a few years she ran a Russian cabaret restaurant in Hollywood, then business took a turn for the worse and now she was struggling to make a living. It looked like her son had grown up without a father. But as it often is the case for a true gypsy, he devoted himself only to music. As a teenager, he was already a singer songwriter. Lolita put me on meds that got me back on my feet within a day, she truly brought me back to life. Lolita spoke a lot about various subjects. An incredibly intelligent, beautiful, and talented woman, she told me about how the gypsy camp works and what true gypsy love is. Lolita volunteered to spread her magical deck of cards for me herself and was able to see "what the future promised." She pulled out three cards. I was not sure if I wanted to hear this, but she insisted: "Right now, a marriage awaits you and it cannot be avoided, but you will also have another husband later on. One day you will be working together. You shall be back here in LA with your big plans, something real, a business and success!" I was trying to think about her prediction seriously then, but I did not forget it.  I could not get rid of the feeling of the inevitability of everything that was happening, as well as from the haunting déjà vu.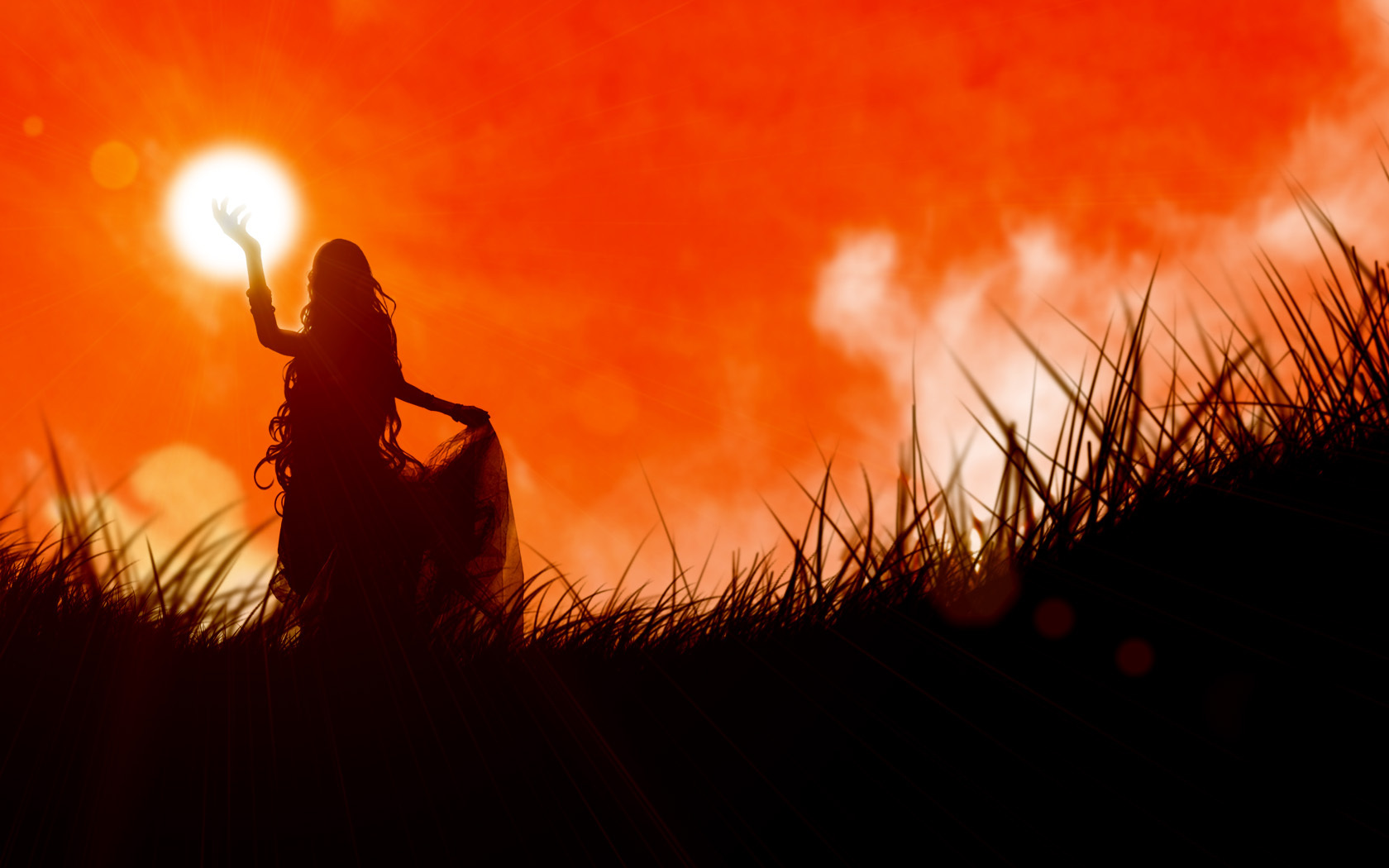 When I arrived at the meeting with the producer at the distributor's company in Beverly Hills to discuss the possible realization of my film project, he explained to me that the most popular cinematic genre were comedy and horror films. "For cinema d'auteur there is a better chance in Europe, and even American directors are looking for producers there if their films do not correspond to the "mainstream" concept." Edward said. However, there was still hope because the film company would normally produce one foreign film a year and I had to write a screenplay. Unlike in Europe where we start to negotiate at the synopsis stage, Hollywood only works with full scripts. So, we agreed with Edward that I would write a script in American English, which I did afterwards. Within weeks I was very tired from the insincerity shown at interviews and auditions; everyone wanted to look better than they were, and I decided to try a different tactic. Here, all were writers, all were directors – it seems like in Hollywood there were no ordinary people. Samuel introduced himself as a film director. At first I said nothing about myself or my projects. After I got to know him, Samuel promised to introduce me to good people and to organize new Hollywood-style photo shoots with a great photographer who was a friend of his. A handsome, well-built black man, he was going through a break-up with a famous French actress who had just won an Oscar for playing the role of singer Edith Piaf. The actress lived in Los Angeles for over a year and, not having achieved the expected success, returned to Paris but ultimately not in vain. Olivier Dahan's role in the film made the little-known actress an absolute star.
It is not uncommon for jealousy to exist between artistic couples when one partner cannot come to terms with the other's more successful career, or worse yet, secretly begins to regret that they cannot prevent their success. Some fear that by using them he will move forward, while others simply wait for the partner to make a mistake, a false move in order to appear as a winner in light of the other's failure. It is all indeed terribly boring to recognize but unfortunately it happens all the time in the artistic world. It is jealousy that is often the cause of many breakups. I also dealt with this and, as said as it may have been, had to defend my copyright in court. Everything in life is an experience and each time make mistakes we get stronger.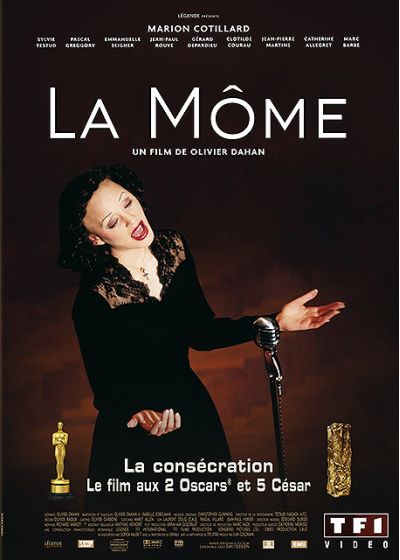 When I returned to Los Angeles for the second time, I saw that I had made the right choice during my first trip in 2002 when I decided not to listen to George Clooney's agents and instead opted to return to Paris. I knew I was different and could no longer go on pretending. "You have to follow your own route; this passage is not your style, you should remain true to yourself and be authentic. You are not a bimbo girl. You are an artist." Said photographer Carlo Miari Fulcis. Italian brand Police booked me from Milano, and Carlo took a publicity cliché of me together with Clooney; a house on Mulholland Drive, the one used in David Lynch's film of the same title. It was the scene of a party in a director's home, where I began to play the grand piano in the large living room.During the five weeks I spent in California in 2007, my mind and thoughts were constantly on Europe. On my return, I had a difficult move from Paris to London. I just felt that the timing is yet to be set for LA.
An Exclusive Book Excerpt from Anna Bondareva's 'Making-of :Trusted Chronicles'